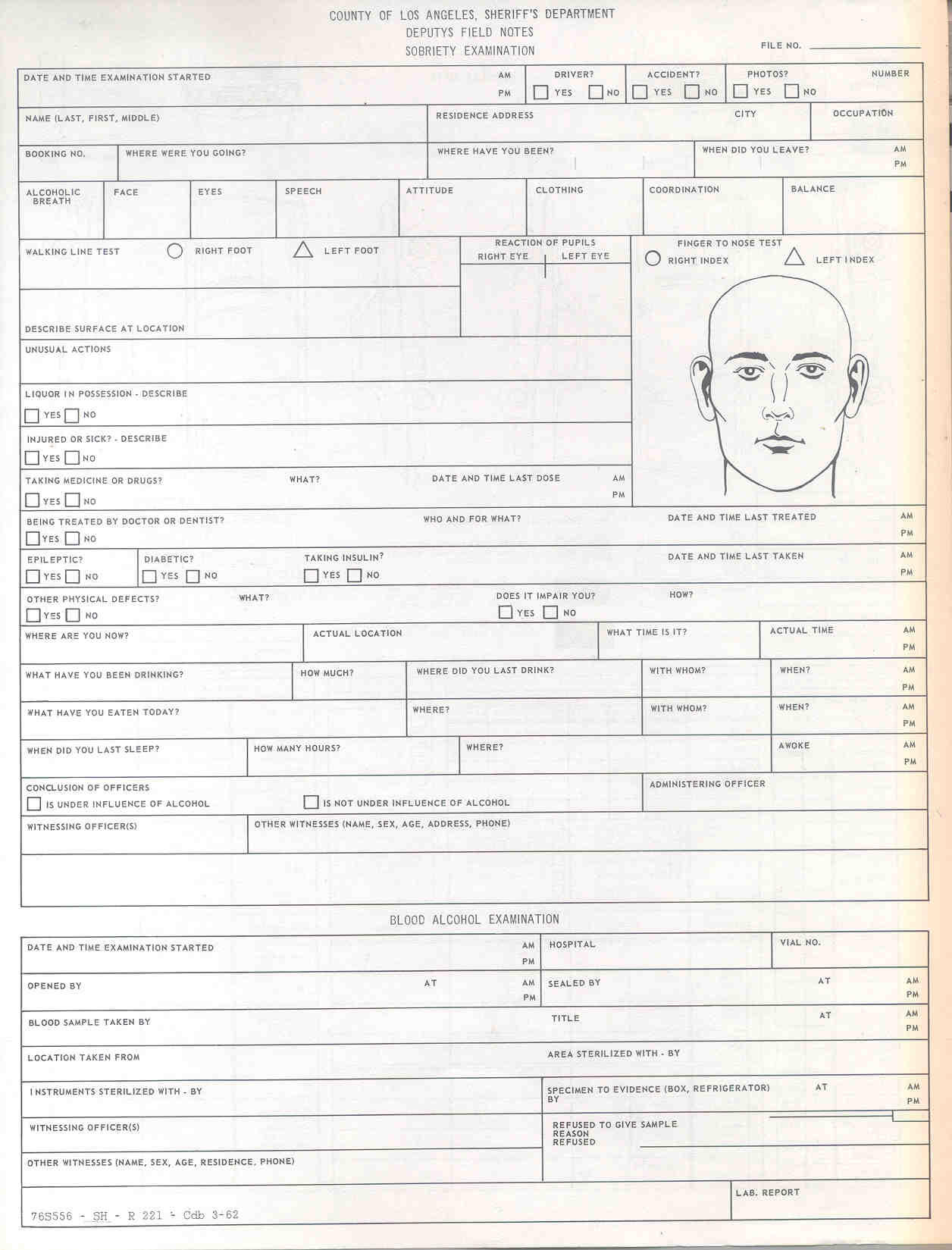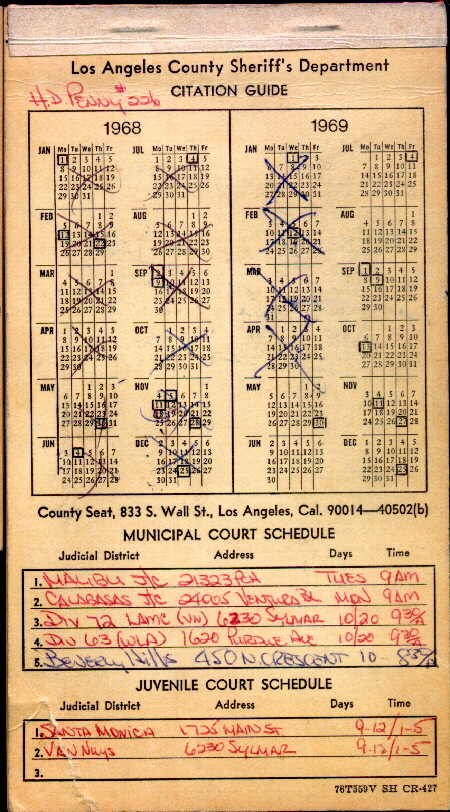 CITATION GUIDE -SOBRIETY - PARKING WARNING - ETC,

This is one of the old cheat sheets we were issued. 

These were probably the most used item especially when

looking for pc for a stop.  My favorite one was 22107

cvc  unsafe movement.  Self-explanatory.  Never could

find the one for "breathing air with intent to

survive".  Gand Moprey was another.  Of course in

todays situation there are many things that have

changed.

Harry

This first one is the old "parker" that we would used.

Made for good log entries.  There were actually a

few, key word: few, folks who would call the station

and apologize and say they would move the car. 

Harry Penny.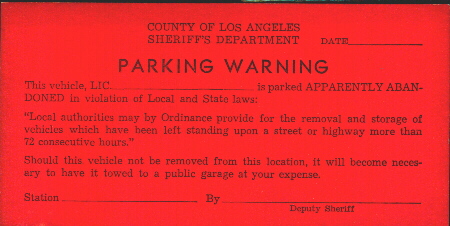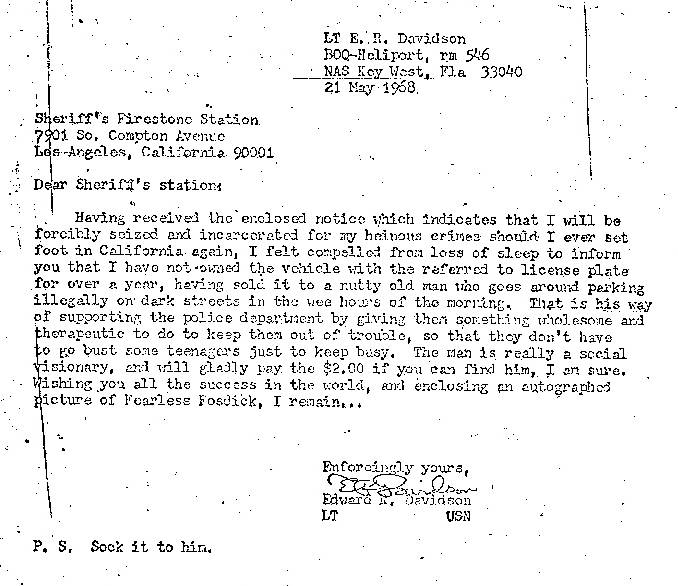 FIRESTONE STATION STARTED A PUBLIC RELATION PROGRAM IN THAT THE SECRETARIES WOULD CALL THE COURT AND GET A LIST OF ALL THE PARKING TICKETS THAT WENT TO WARRAN. THE SECRETARY THEN WOULD SEND A LETTER TO THE REGISTERED OWNER. HERE IS FROM A NAVY LT. IN KEY WEST FLORIDA WHO RESPONDED WITH HUMOR. THIS PLAN FAILED MISERABLY AS THE COST FAR EXCEEDED THE COST OF A TWO DOLLAR TICKET. I RECEIVED HIS LETTER BECAUSE IT WAS MY TICKET. STATION LT'S JUST SIT IN THE OFFICE AND THINK OF THINGS LIKE THIS UP!       

                                                            CLAUDE ANDERSON


PARKING TICKET

I went to the store the other day, and I was in

there for only about 5 minutes. When I came out   there was a motorcycle cop writing a parking

ticket. So I went up to him and said, "Come on,

buddy, how about giving a guy a break?" He ignored me and continued  writing the ticket.

So I called him a pencil-necked Nazi. He glared at

me and started writing another ticket for worn tires! So I called him a piece of horse  s**t. He finished the second ticket and put it on the windshield with

the first. Then he started writing a third ticket!

This went on for about 20 minutes... the more I abused him, the more  tickets he wrote.

I didn't care. My car was parked around the corner.

I try to have a little fun each day. It's important.

                                                  Kretsinger



NEW
      2-11-03