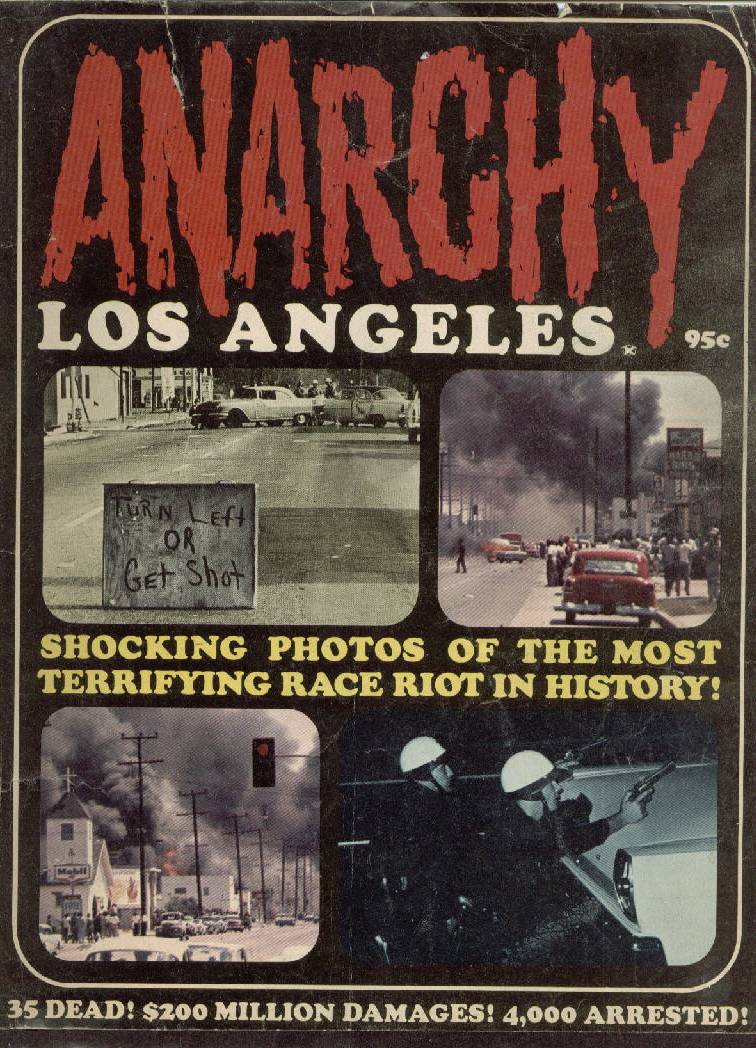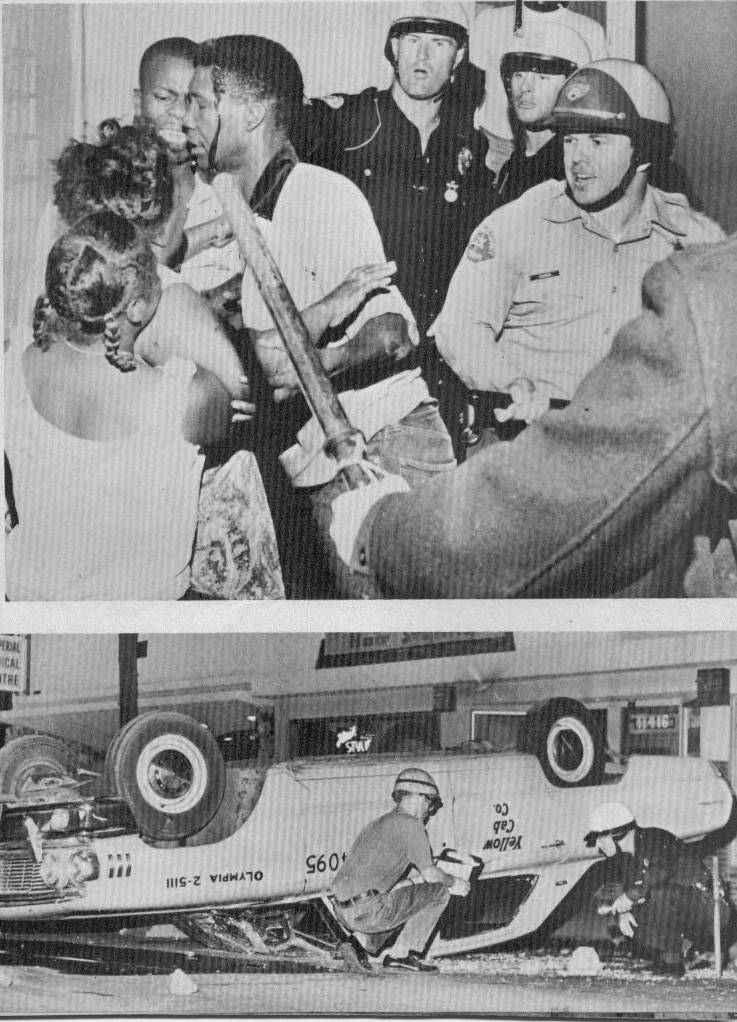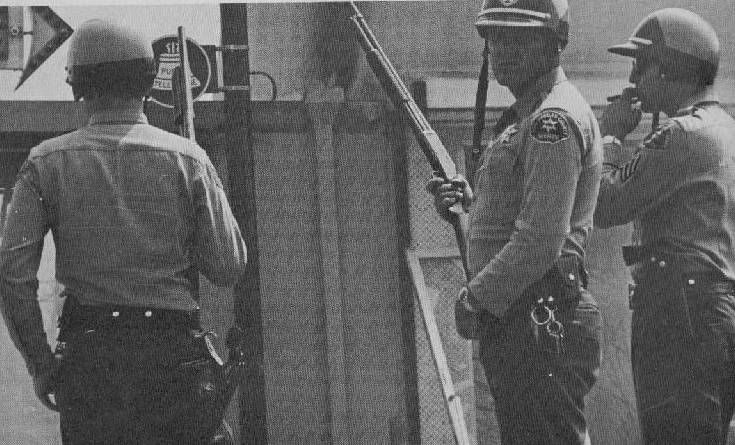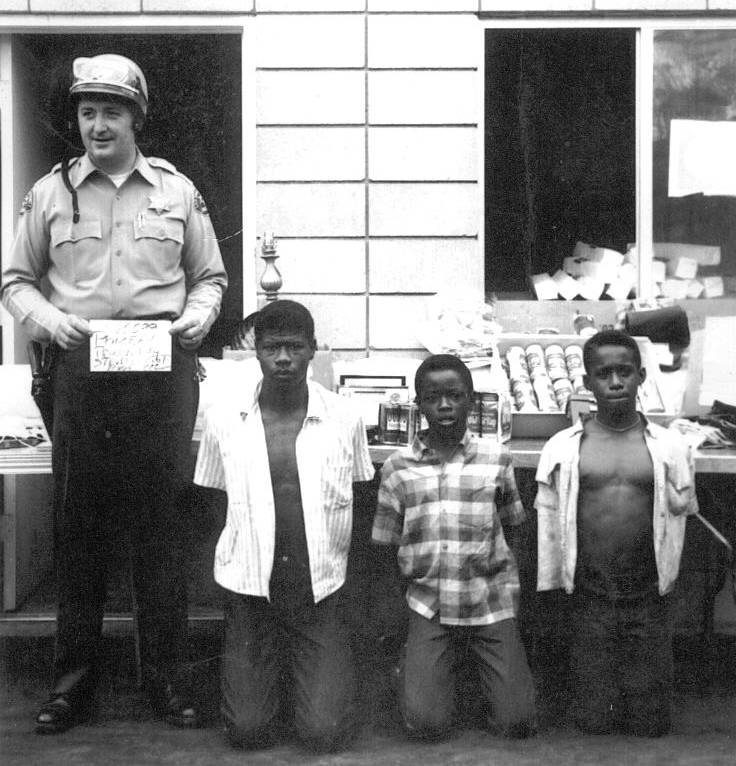 THE  3 LITTLE LOOTERS 1965

As the arrests started to increase after the first night of the riots, identification became a problem. Prisioners were exchanging clothes with one another and the officers were having trouble with evidence.

The Brass at Firestone station quickly solved this problem with a sheriff photographer stationed in the parking lot.

As arrests came in the arresting officer (Dep. Claude Anderson) was shown holding a  sign with the case file number and the names of those arrested, stolen and recovered items were placed on the table and the arrested suspects were photographed, handcuffed and kneeling in front. This solved the identification problem.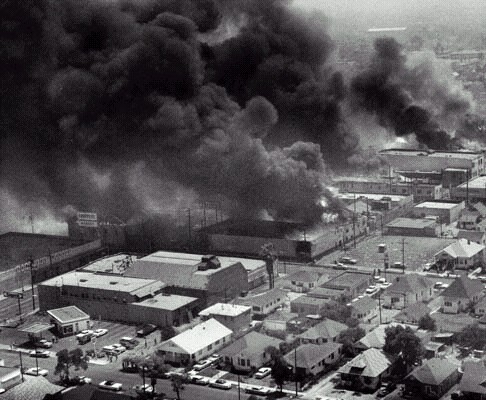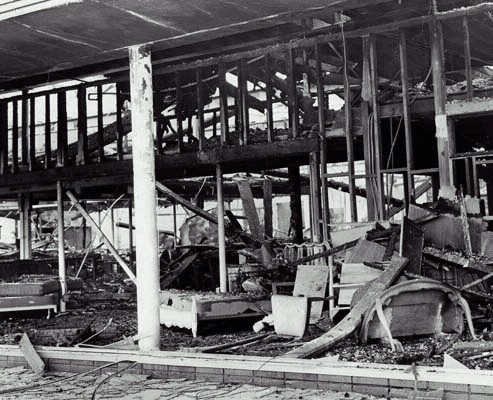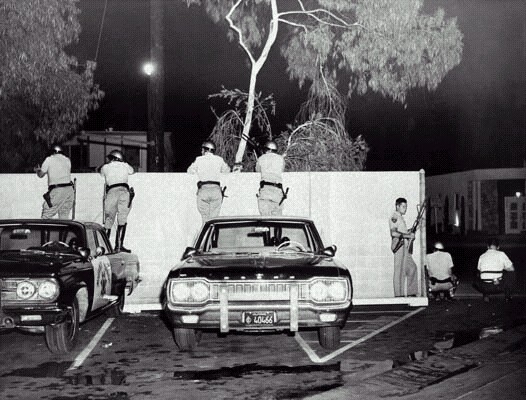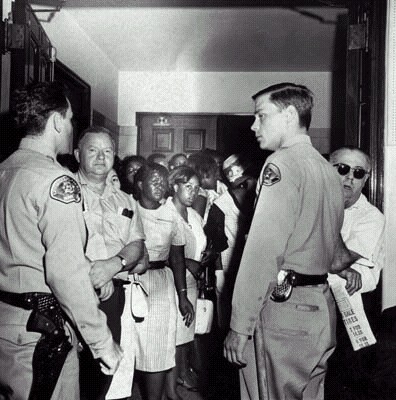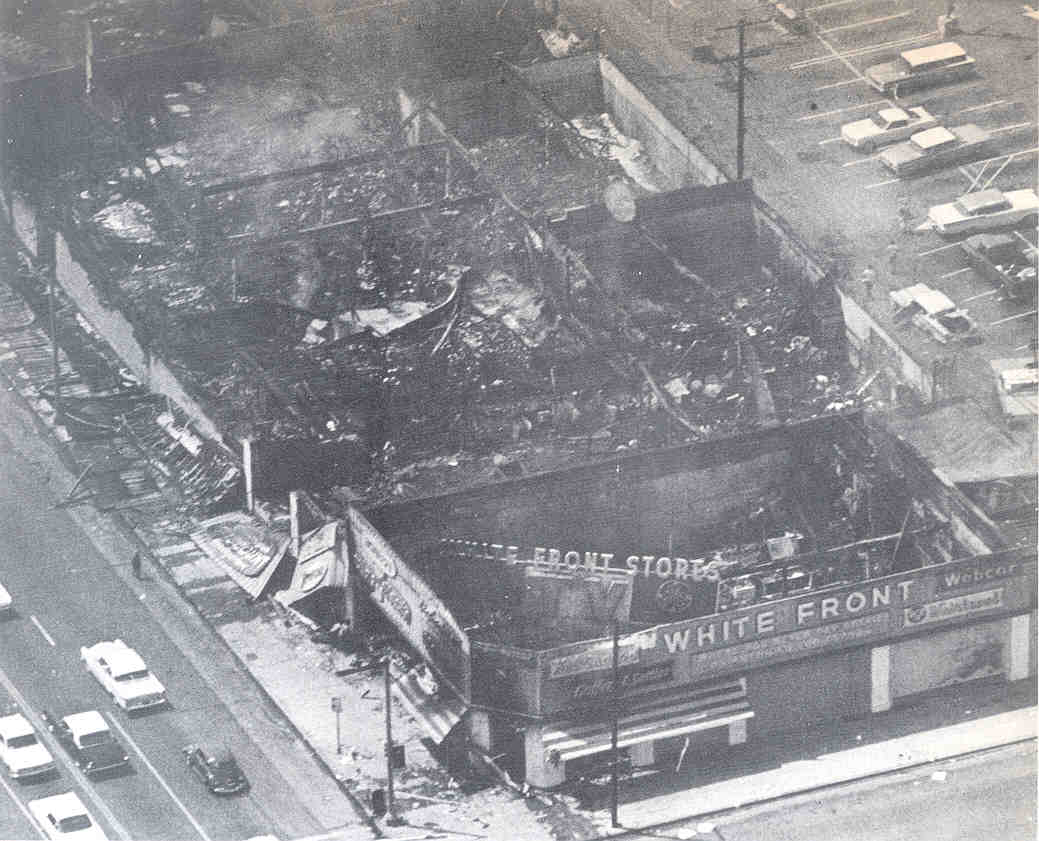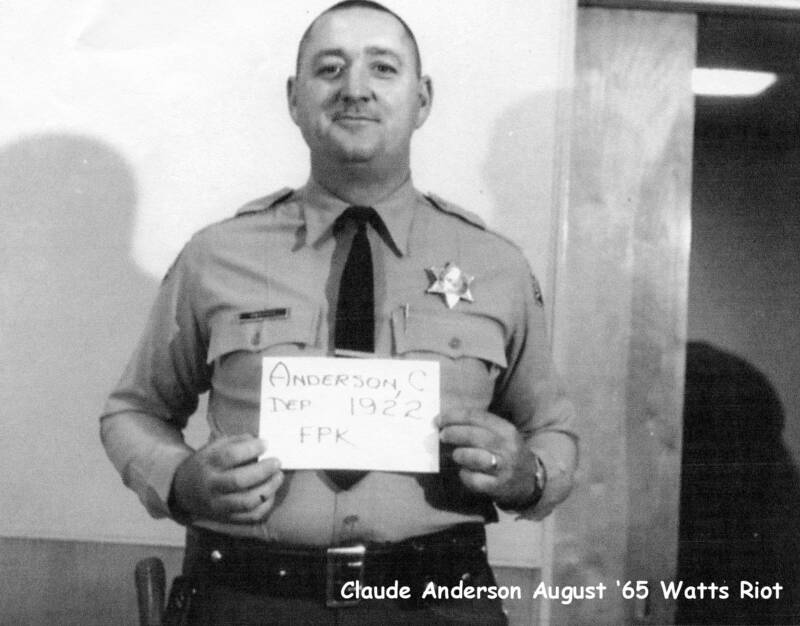 LAPD Tape Watts Riot       August 13TH 1965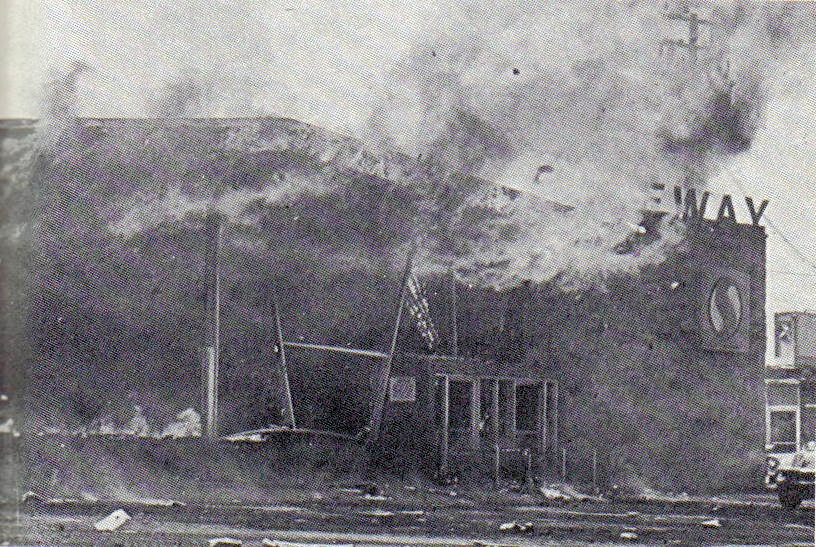 Another view of the store burned out on Central Ave. I had forgotten that it was a White Front store.  It is where some of the looters went down with the store.  White Front 1965

Safeway Store on Imperial & Holmes

Click "Blue Arrow" below for 1965 News Footage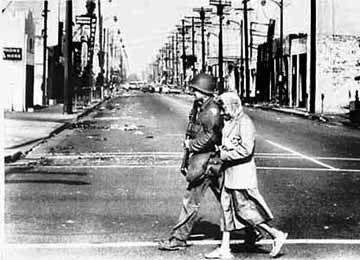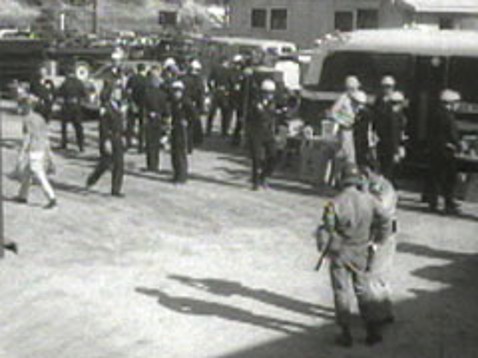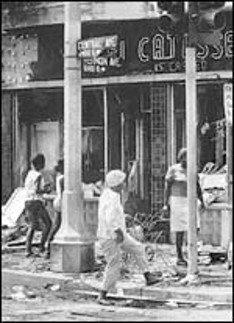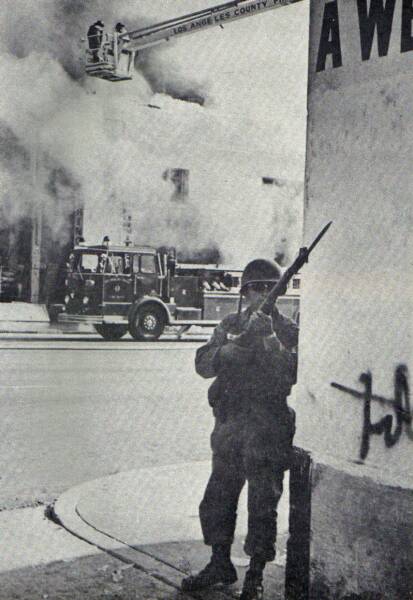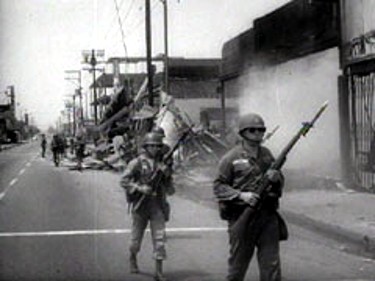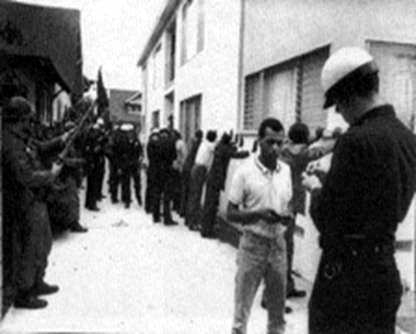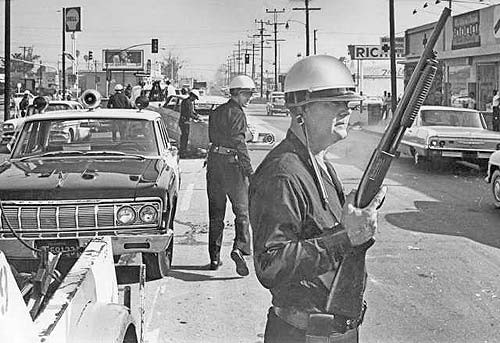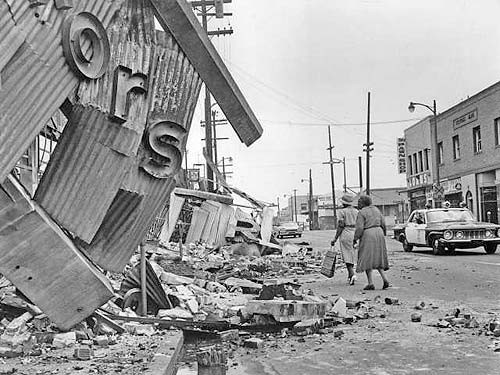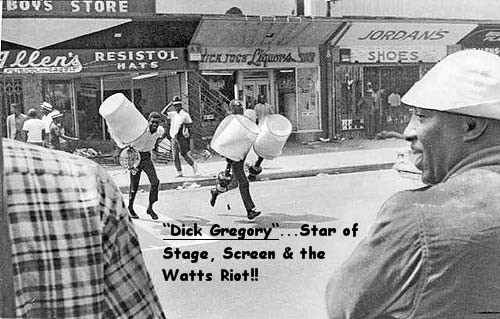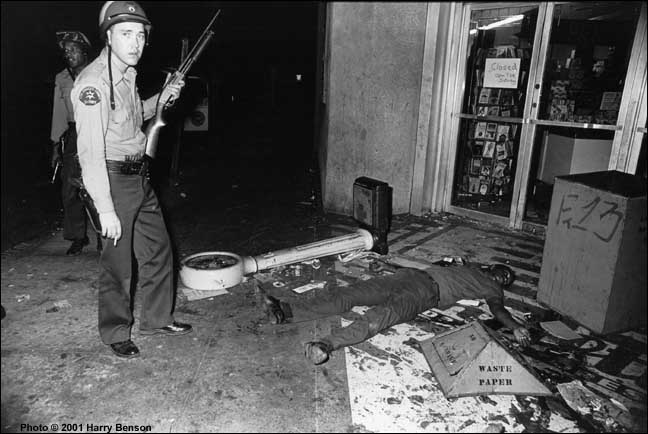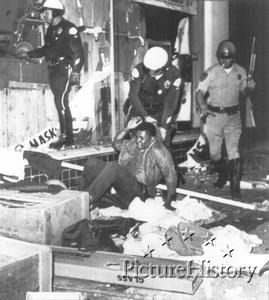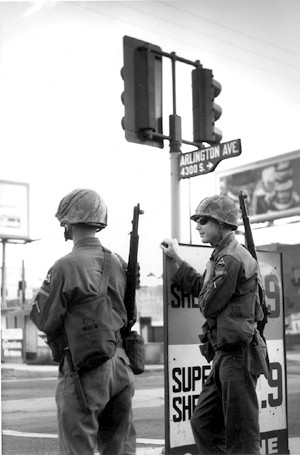 Ron Ludlow

EOW 8/13/65

     R.I.P.